Main Page | Lewis Home Page | Peter | Abel
The following information and pictures were given to me by Michael Lewis, who descends through Abel Lewis.

"Abel Allison Lewis ended up in San Augustine, Texas (where the space shuttle crashed). He and his wife, Patsy Wofford, were some of the 1st settlers into Texas. A history of San Augustine mentions "Patsy" Martha Wofford as one of the founders. Abel is not mentioned probably because he was shot and killed soon after arriving."
Abel Lewis's Grave?
Double click on image to enlarge - one click to reduce.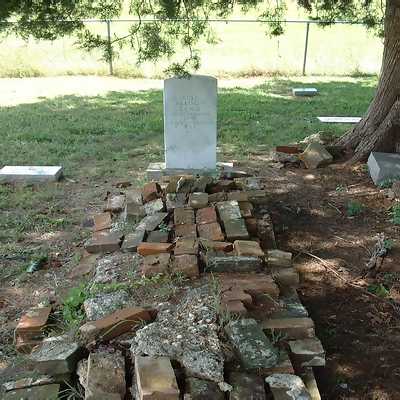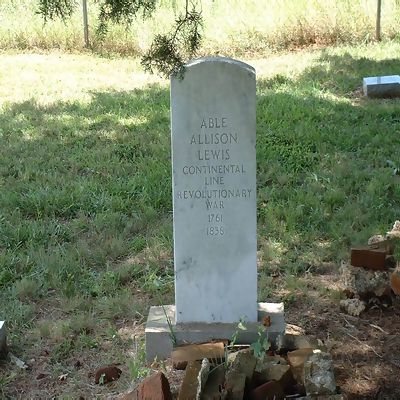 My thoughts.

First: The stone spells Abel incorrectly and looks new. My guess is this stone probably replaced an older stone.

Second: I've never found a record that Abel listed his middle name as Allison.

Third: The date of birth just doesn't work well with existing records.

Fourth: Could this be Abel Lewis's son?

As always, you comments are welcomed.